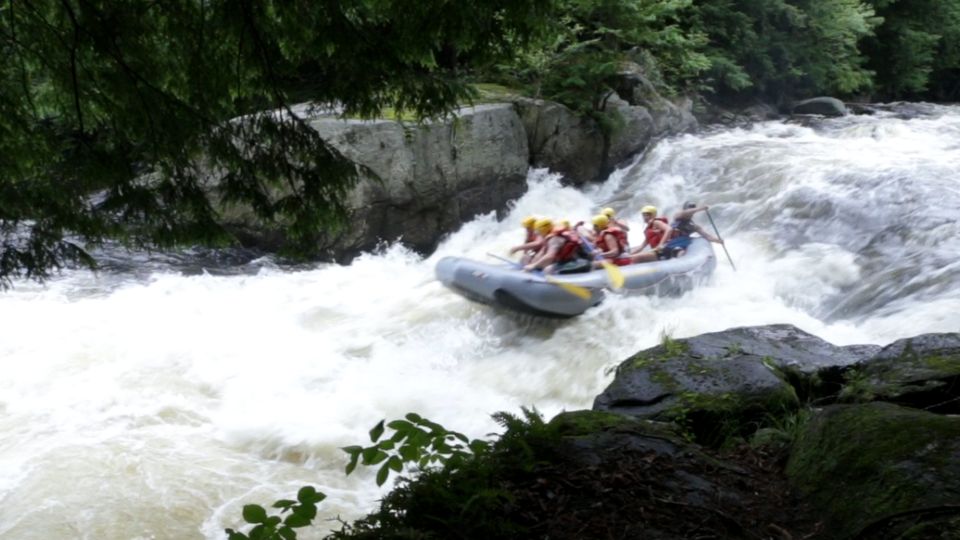 Rafting begins with a bang at the beginning of April or end of March. The upper Hudson is not a dam-controlled river. Early season conditions can exceed class V. Very high water can also be encountered during any other unusually wet times.

Rafting continues through the summer and fall, and late season trips are more likely to range down from class IV to class II or III float trips.

No matter what time of year you venture out, from the minute you put-in on the Indian River, take the wild ride to the dramatic confluence with the Hudson, and then run the unforgettable 16 miles through the gorges; you'll encounter spectacular scenery - mountains, waterfalls, osprey nests, ravens' rooks, and the famed Blue Ledges.

Contact the Indian Lake Chamber of Commerce for more information.